Customized Orthotics Give Support and
Reduce Pain to Patients in West Virginia
Are you experiencing pain in your feet, ankles, legs, or back? Many patients experience pain after walking or standing for several hours and feel that they must learn to deal with it. However, pain does not have to be a part of your life. Foot Levelers Orthotics provide a customized solution to help those who are experiencing this type of pain find the relief they desperately need. These completely customized orthotics are perfectly created to match your specific weaknesses and imbalances. Through their advanced technology, a simple scan and evaluation can have you receiving all the support you need to live a more pain free life.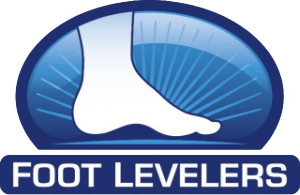 Collett Family Chiropractic is proud to offer Foot Levelers Orthotics to our patients. If you would like more information on how customized orthotics can help you, be sure to give us a call today or fill out our online Contact form for more information.
Orthotics Provide Valuable Support to
Many Patients who Work on their Feet All Day
Do you work on your feet all day and come home in pain? Are you aware that you do not have to suffer with the pain or accept it as part of your job or getting older? Customized Orthotics provides many patients the needed support and comfort they need to make it through the work day pain free. Your feet are the foundation for your entire body and when your feet do not get the support you need your body can become unbalanced. As a result, many patients experience pain and discomfort throughout their body.
Foot Levelers customized orthotics provides support and stability to your feet and body. Created to adjust to different terrains, give support and stability, absorb shock and stress, and provide balance, these customized orthotics may be all you need to diminish your pain. So whether you spend all day on your feet as a nurse or construction worker, have had previous injuries that require you to have more support, or simply want to take care of your body, Foot Levelers Orthotics can help.
If you would like to talk to someone about customized orthotics, be sure to give us a call today. We look forward to hearing from you.
Foot Levelers Orthotics Now Available at Collett Family Chiropractic