Chiropractic Techniques
Effectively Treat Arthritis
Has your quality of life been affected by arthritis? Chiropractic techniques are proven to help those that suffer from arthritis and even reduce or eliminate the need for pain medications. Through safe and gentle manipulation, our chiropractor can help your body realign giving your spine the support it needs, removing pressure off your nerves, and restoring movement to your spinal bones.
Chiropractic Treatment Helps the Body Naturally Heal and Decrease Arthritis Pain
The goals of using chiropractic treatments to help with arthritis are to naturally allow the body to heal by properly aligning it so it can move and function as intended, decrease or eliminate the need for pain medications and their often harmful side effects, and help you regain strength and mobility thus increasing your quality of life.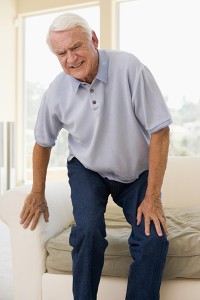 Chiropractic Care Used as an Alternative to Arthritis Medication
Some people do not respond well to the medications prescribed for arthritis. If you have had issues with your body accepting these medications and having been looking for an alternative treatment, then look no further. Dr. Sherri Collett is ready to help you find out how personalized chiropractic care can help you live your best life.